Luigi Mode Part 1. Second Printing (24PP)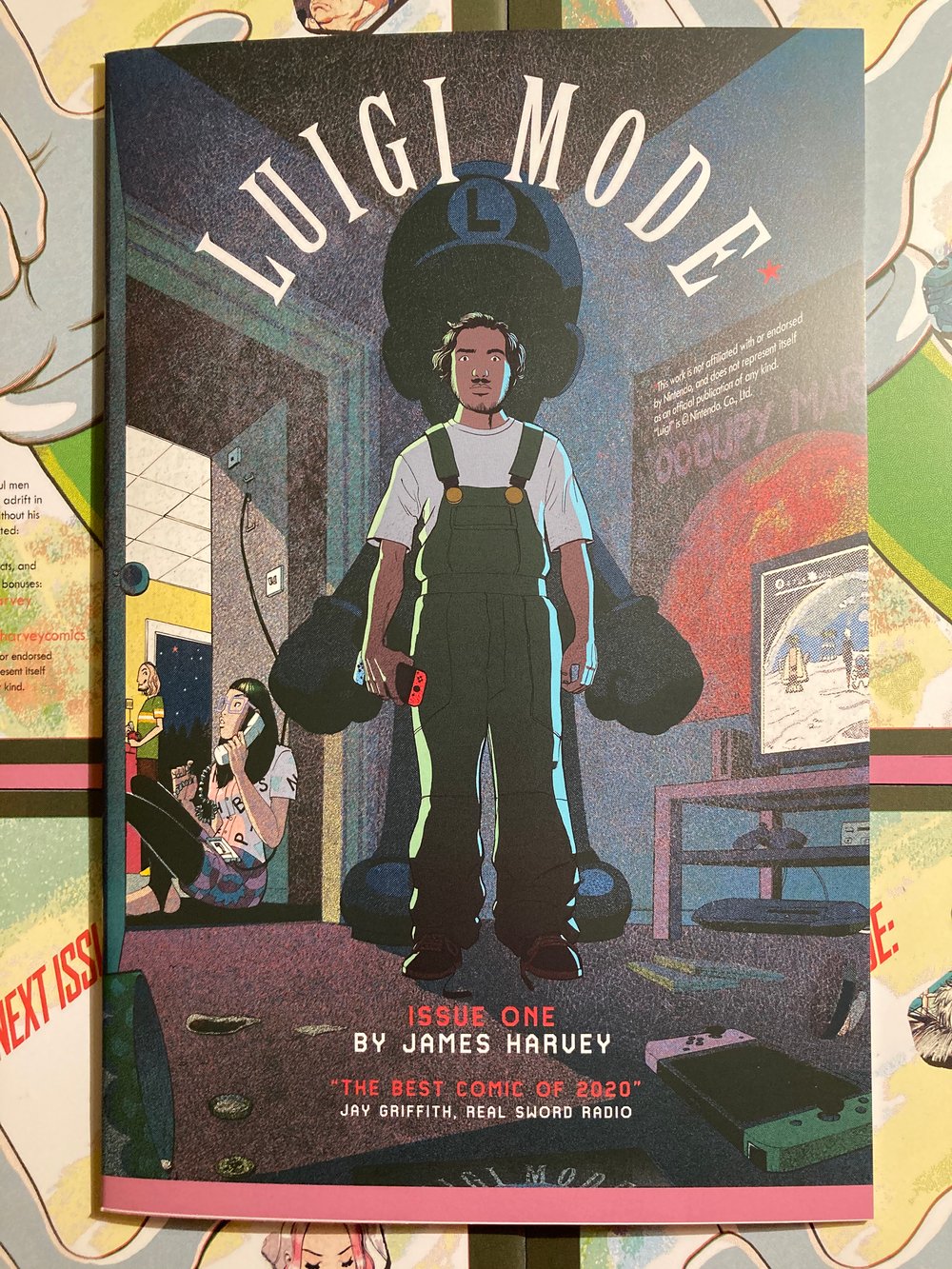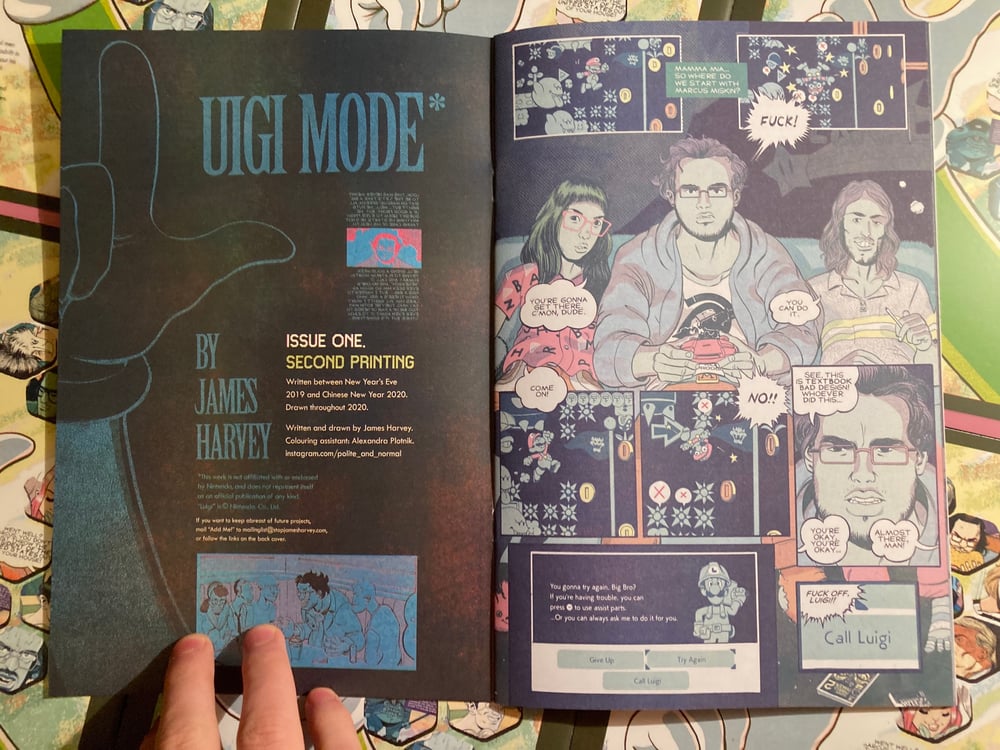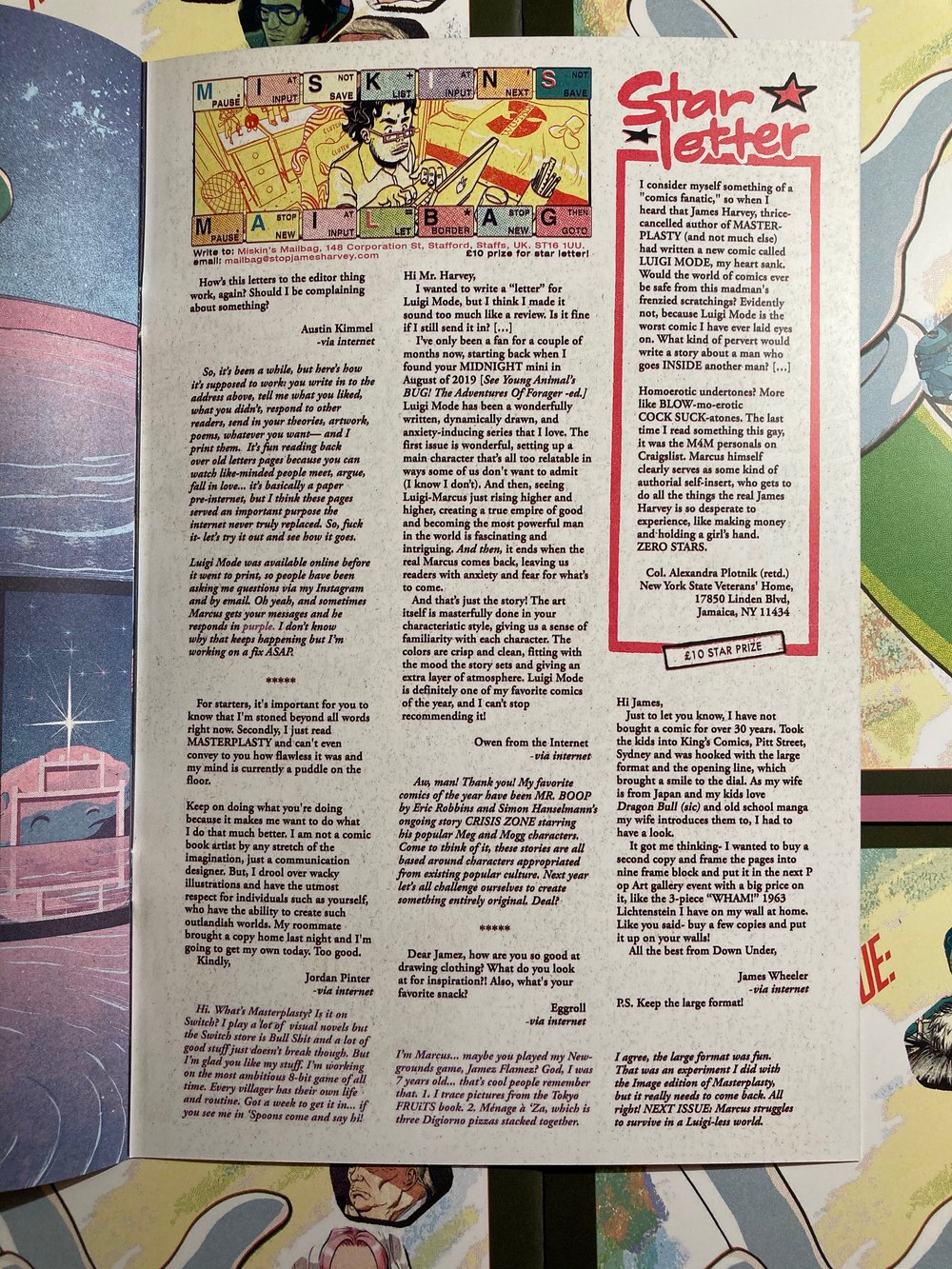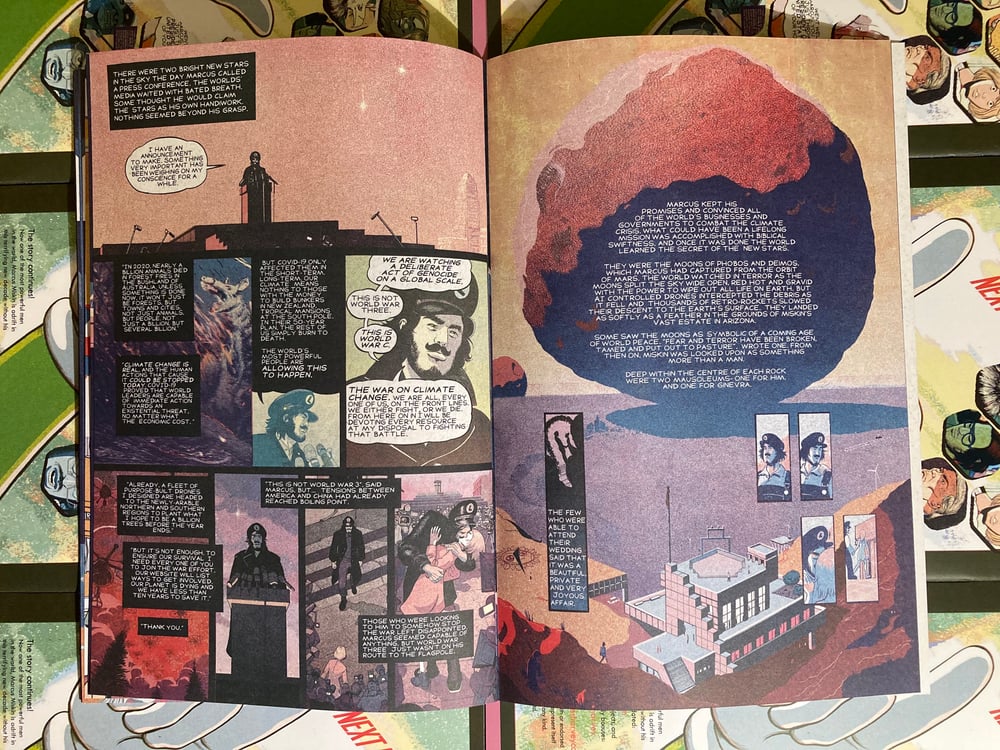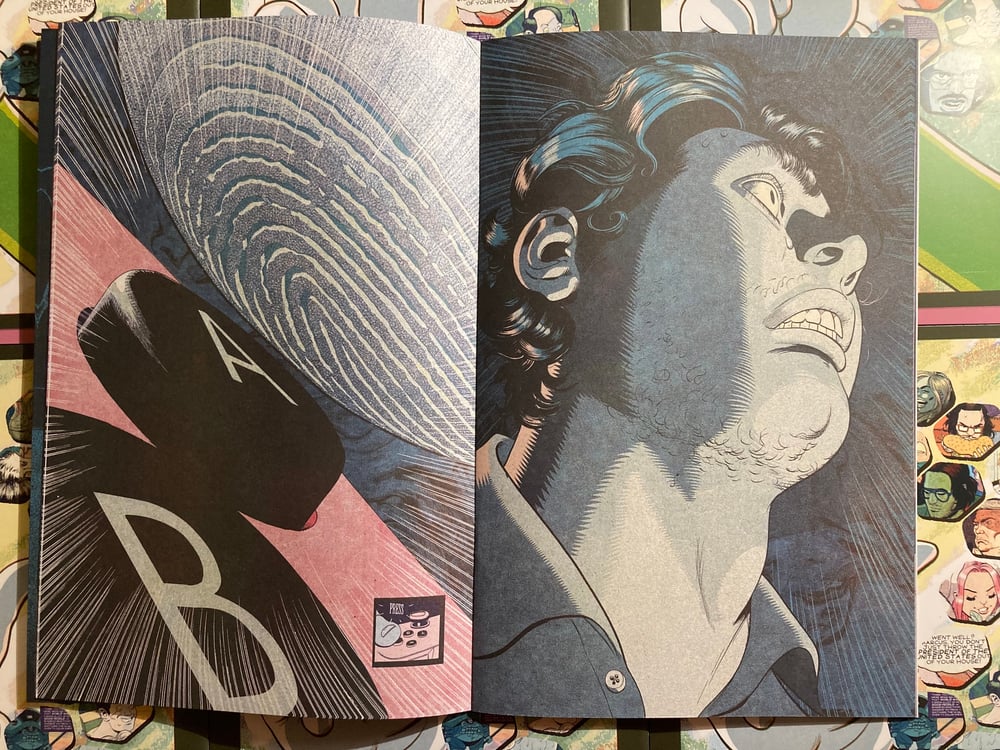 Marcus is a videogame design student whose life is falling apart. On New Year's Eve 2020, help arrives from an unexpected, familiar quarter (please don't sue me, Nintendo). Now in its second printing.
Pull quote says it's "the best comic of 2020", which is clearly a printing error, since the best comic of 2020 was Simon Hanselmann's Crisis Zone. But it's nice someone said that.
This comic collects the first third of this story as originally serialised on stopjamesharvey.com. Issue two is available now, issue three will be done before the year is out. Chew before swallowing.