Luigi Mode Issue One (First Printing)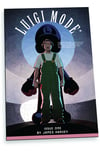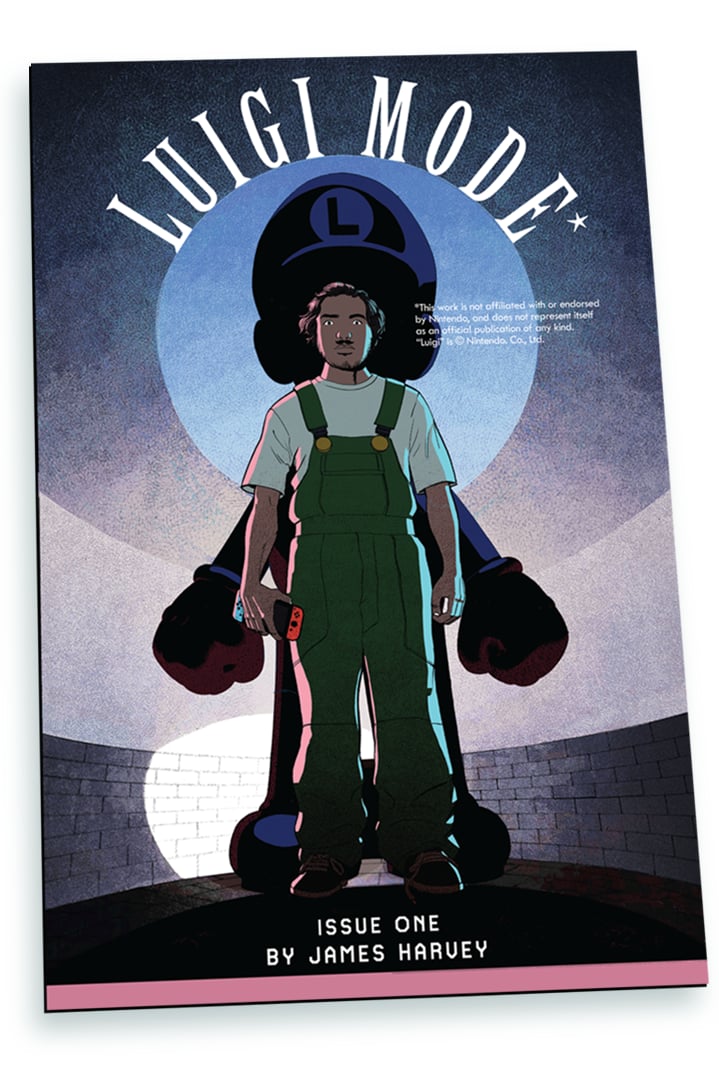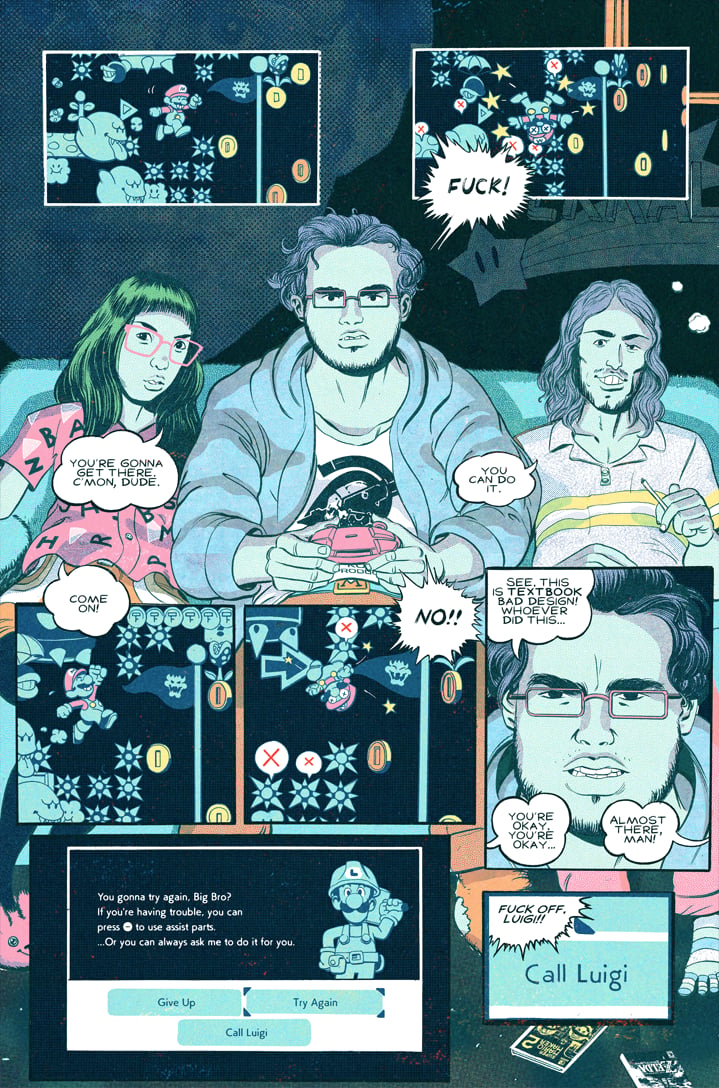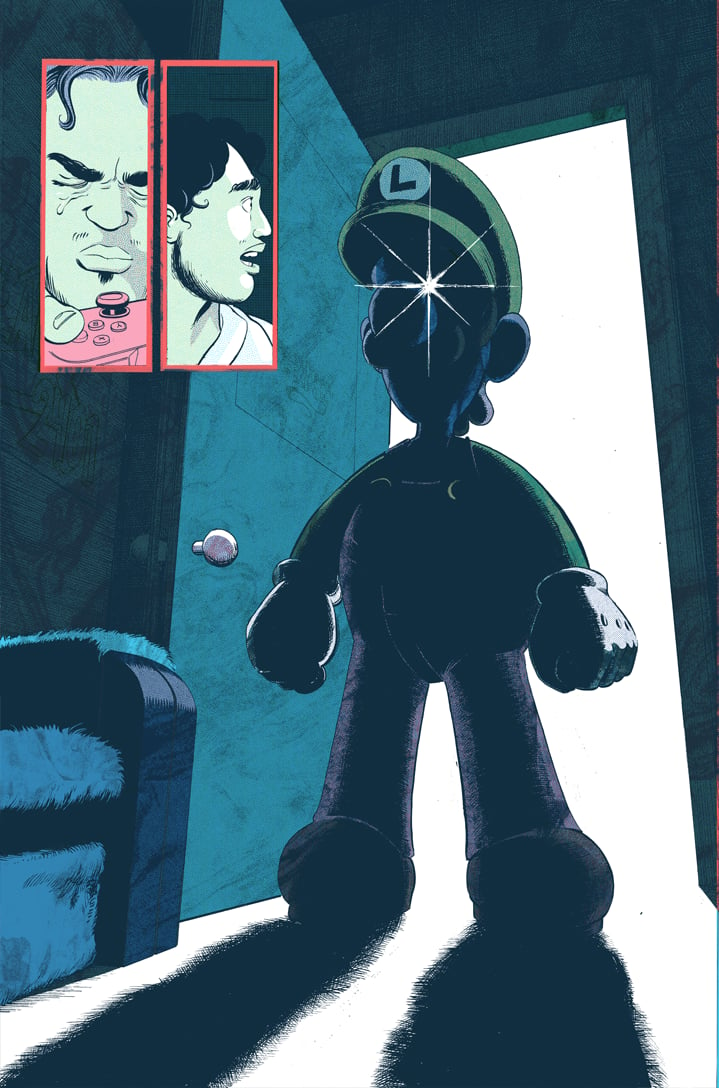 Marcus is a videogame design student whose life is falling apart. On New Year's Eve 2020, help arrives from an unexpected, familiar quarter (please don't sue me, Nintendo).
A 22-page comic collecting the first third of this story as originally serialised on stopjamesharvey.com. Issue Two and three will be ready later in 2020! Not to be ingested.